Local Arrangements
The Fifteenth International Workshop, QR 2001, will be held on the campus of St. Mary's University in San Antonio, TX, USA. The Workshop will be held on the second floor in the Foyer and Conference Room C in the University Center Building. We will set up a registration desk in the foyer of the La Quinta Hotel from 5:00 p.m. to 7:00 p.m. Registration will begin at 8:00 Thursday morning. Please note that everyone must check in at the desk.
Transportation
There will be a shuttle bus provided for your transportation between the LaQuinta Inn and St. Mary's University in the morning and the evening. Transportation will also be provided to and from the workshop dinner Friday evening. Time Schedule.
Maps and Directions
St. Mary's University University Center - second floor
Directions to St. Mary's University
Hotel Information:
Please make your own reservations.

La Quinta Inn - phone: (210)680-8883; fax: (210)681-3877; address: 7134 NW Loop 410, San Antonio, Texas 78238 - $59.00 plus tax per night.wDeadline - April 16, 2001. Tell them you are with the AIED group. The blocked days are the 16th through the 24th.

FOR STUDENTS: Single dormitory room $34.00 per night and double rooms $24.00 per night per person. All rooms included linens and private bathrooms. Deadline - April 16, 2001. Notify Carol Redfield.
Some reading on San Antonio...
San Antonio Missions: Spanish Influence in Texas
Some reading on Texas...
Pictures from San Antonio:
wwww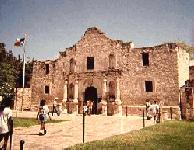 The Alamo w w
wwww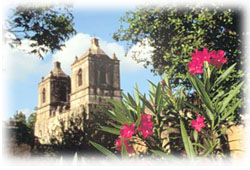 The Mission Concepcion
ww ww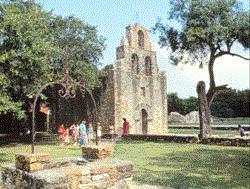 The Mission Espada
wwww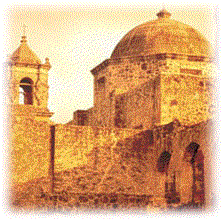 wThe Mission San Jose
wwww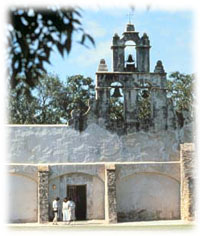 The Mission San Juanww
w
ww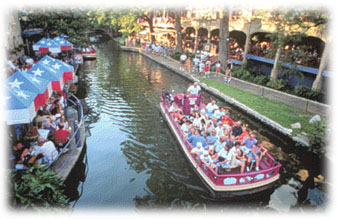 wwwwwwwwwwwwwww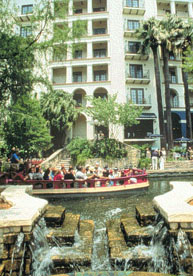 ww

wwwwwwwwwwwwwwwwwwwwwwwwwwwwwwwwwwwwwwwwwww