Interacting with Meters - Assuming a Numeric Value
Now let's choose a temperature (by clicking on the "unknown" to the right of temperature):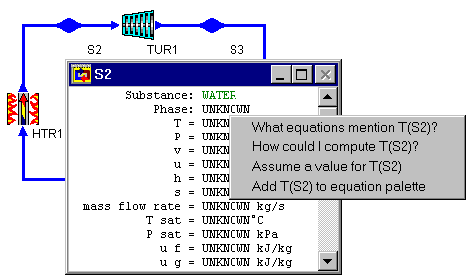 A pop-up menu appears, displaying some questions and actions, including the Assume a value... command for this parameter. The questions provide access to the Hypertext system, which will become more useful as we proceed in the analysis.
Clicking on Assume a value for temperature enables us to set a value for this parameter: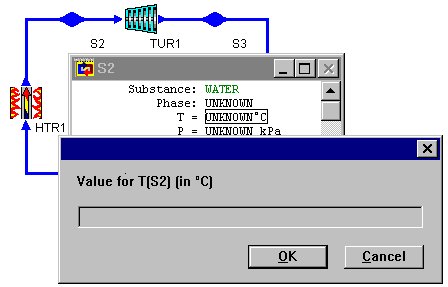 Note that the units are indicated in the prompt. If you would prefer to use different units, choose Change Units from the Preferences pull-down menu.

---
Back to Projects page | Back to Resources page | Back to Software page | Back to QRG Home Page