Contradiction Mode
It is possible to make assumptions that conflict with each other. In such a case, CyclePad cannot continue to analyze your design until one or more of the conflicting assumptions has been retracted. When CyclePad detects a conflict, it enters Contradiction Mode. The Contradiction Resolution window appears on the screen to inform you that there is a contradiction: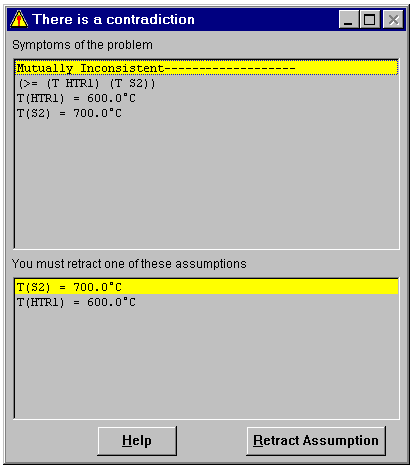 What Causes Contradictions?
How Does CyclePad Detect Contradictions?
How Do I Get Out of Contradiction Mode?
---
Back to Projects page | Back to Resources page | Back to Software page | Back to QRG Home Page